Information, News & Events
Nourishing mind, body and soul for 40 years
13 September, 2022
The evolution of the Amana Living chaplaincy team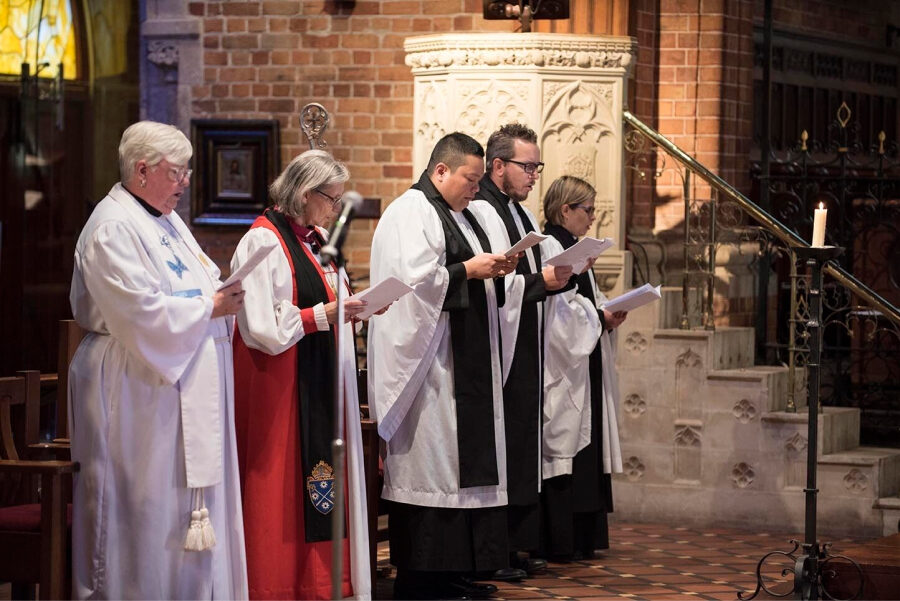 The origins of Amana Living are entrenched in the Christian ethos of responding to human need by providing loving service, so it is unsurprising that the organisation has a deep commitment to providing spiritual and emotional support to residents and clients.
This spiritual care has been provided by the organisation since the beginning, but it only came into formal practice when a full-time chaplaincy service was established in 1980.
The first chaplain to be appointed, the Reverend Les Goode, was based at St George's Nursing Home, now St George's Care Centre, but his 'parish' included all residents and staff of Anglican Homes.
Reverend Goode was supported by a 'welfare sister' who visited residents living in retirement villages, helping them to settle in, as well as answering problems and providing assistance as required. The need was strong, and in 1981 alone, the welfare sister made a staggering 1,300 visits to residents.
As the Anglican Homes community grew, a number of part-time welfare advisors were employed. They interviewed potential residents, settled them in, attended residents' meetings and functions, and generally made themselves available to residents and relatives.
The chaplaincy team expanded under the stewardship of the Reverend Stuart Good who was appointed Senior Chaplain in 1985 and remained in the position for 20 years.
Reflecting on the chaplaincy role, Reverend Good said: "We are here to ensure people are cared for holistically. This means looking after their spiritual needs, not just their bodies and minds. And spirituality isn't just about religion, it's knowing what is important to people so you can respond to their deeper needs."
The chaplaincy team has always been in demand, so a Volunteer Pastoral Care Program was introduced in 2012 and continues to this day. The volunteers boost the organisation's capacity to provide quality pastoral care to all residents, clients and families, regardless of background or beliefs.
Today, the chaplaincy team is led by Senior Chaplain Reverend Jeni Goring, and we are blessed to have a team of ordained and lay chaplains. We also have the support of a number of parish priests who provide chaplaincy services at every Amana Living location. This includes our regional centres in Kalgoorlie, Mandurah, Australind and Albany.
Throughout the COVID-19 pandemic, the chaplaincy team has focussed on residential care centres to support those residents in isolation, as well as staff faced with challenging times. Families have appreciated the chaplains spending time with their loved ones when they have not been able to visit.
Summing up the importance of the chaplaincy team's work, Reverend Jeni Goring said: "We provide chaplaincy services to every part of the organisation, from residential care to villages. The chaplains provide a listening ear, a calm presence and spiritual counsel. It is an integral part of delivering holistic care to older people, as well as looking after the well-being of our staff."

More Information, News & Events